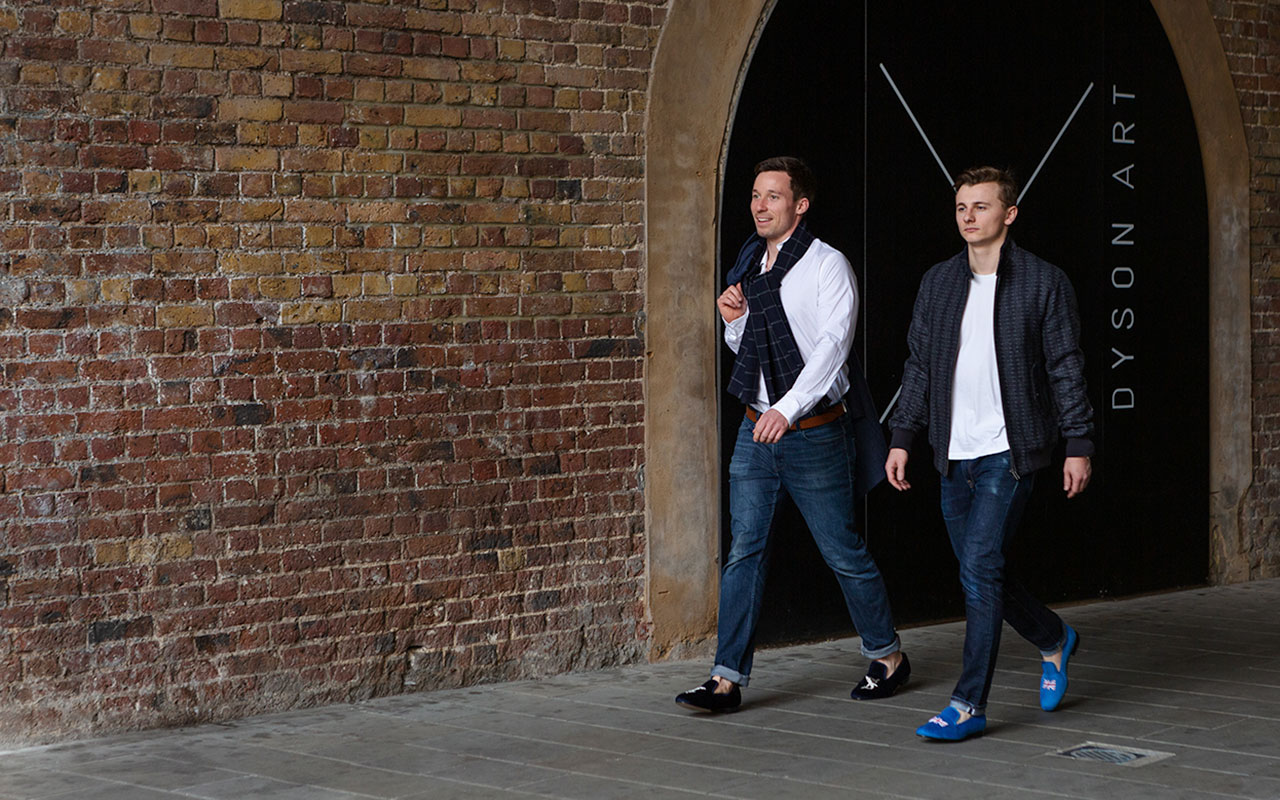 like the sound of rubber sole?
If you've stumbled upon this dandy blog whilst searching the term 'Rubber Sole', there is a chance you're a Beatles fan. There you were trying to track down one of the Beatles finest but oddest titled (excuse me – Rubber Sole?) albums ever, and you find yourself reading a Bowhill & Elliott blog on mens designer slippers.  And a bit on ladies slippers too.  Oops. (Incidentally,  if you are a bit of a music buff, those beautiful monogrammed slippers you saw Elton John wearing for his wedding. Yes. We made them.)
SLIP NO MORE!
If, on the other hand, you've quite literally stumbled upon this because you're looking for some rubber sole slippers, you've come to the right place. Tired of sliding around in your old slippers? Slip no more because here at Bowhill & Elliott we hand-last, craft and stitch all our luxury slippers by hand, meaning that each and every one of our styles can be created with a rubber sole.  We can make make you ladies slippers, mens slippers, monogrammed designer slippers, our popular Albert slippers. We've even created our own designer outdoor slipper, the Street Slipper®.  This summer you will be able to confidently stride out across the pavements and summer lawns in style. No slipping or tripping: quality and craftsmanship doesn't come much higher than Bowhill & Elliott's handcrafted designer slippers. 
Why not pop along to our online shop to see how many different styles we can make you.
AND FINALLY, MR STARR…
We hope you've enjoyed this edition of our dandy post. For any Brit Pop Beatle fans reading this, we might suggest a pair of Union Jack slippers. And Mr Starr  –  Ringo – if you happen to be reading this, we would love to make you a monogrammed pair. With a Rubber Sole, of course.
With love (and A Little Help from Your Friends),
Some our Street Slippers with a rubber sole