MENS SLIPPERS STEP OUT TO INSPIRE MILAN CROWDS
The fashion world's eyes were firmly fixed on Milan this month, as the annual Milan Men's Fashion Week invited the glitterati to take a look at how the runway will be influencing the AW16 season. We were delighted to be amongst it all, staying near the picturesque Duomo, on a trend-finding mission. Even though we were open to new discoveries, it was our very oldest friend – the humble slipper – that was getting its moment in the spotlight. We've added a few photos from our Instagram account below – you can also follow our adventures at instagram.com/bowhillandelliott
Moschino
These beautiful Moschino slippers embrace the classic silhouette, making them a perfect pairing for these daring colours and textures.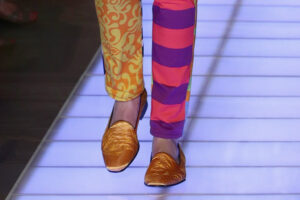 Gucci
These romantic Jacquard slippers from Gucci are all about the detail, with delicate leather piping and gold finish horse-bit.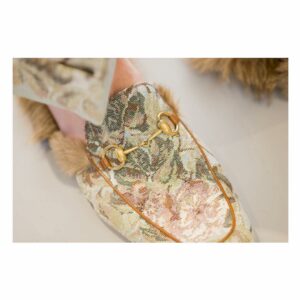 Giuseppe Zanotti
Another classic silhouette from Zanotti in tan suede and decorated with an intricate beading design.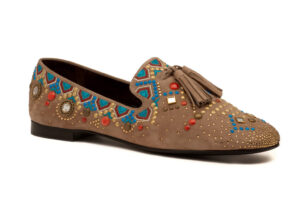 Uri Minkoff
Minkoff's soft leather slippers make perfect lounge wear, but also a great accompaniment to this beautiful tailored suit.